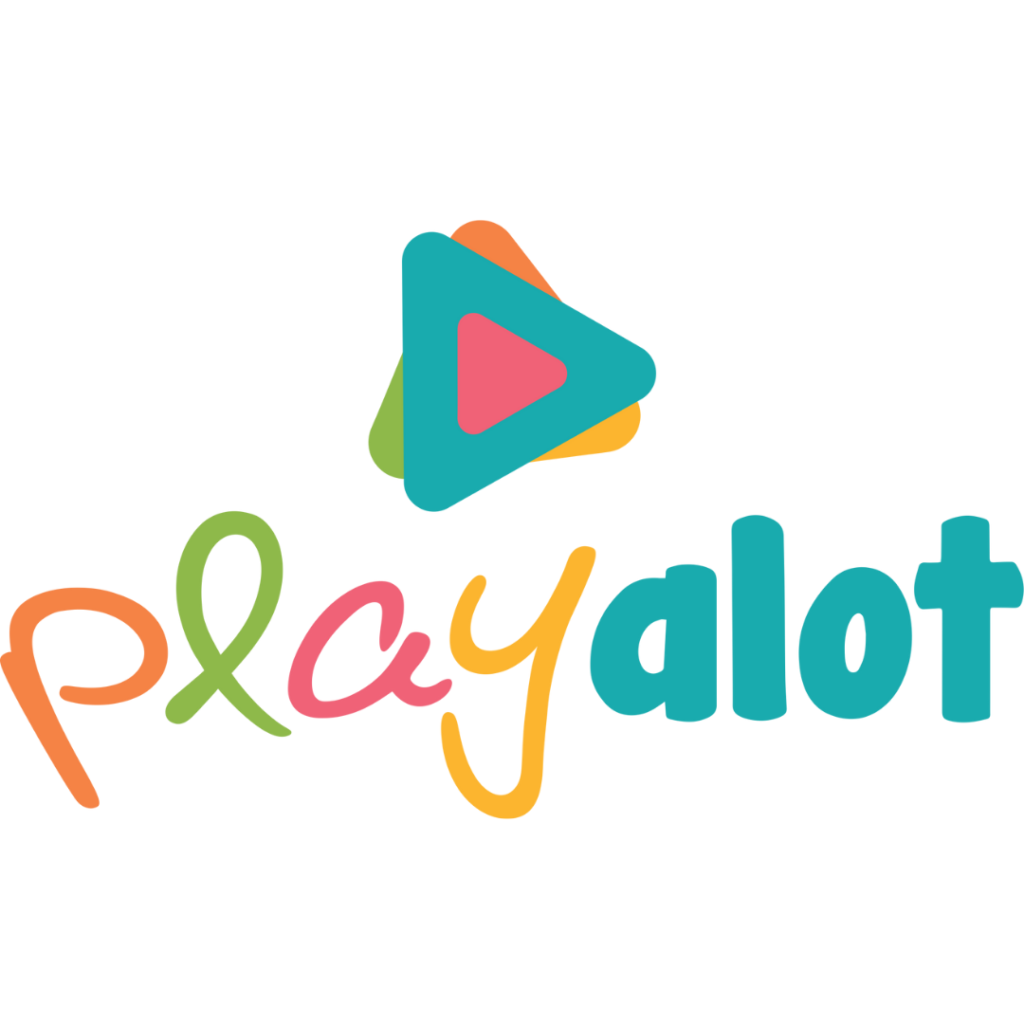 Playalot
When you book a party at Playalot, you will experience first-hand why we were voted 𝗧𝗛𝗘 𝗕𝗘𝗦𝗧 𝗣𝗔𝗥𝗧𝗬 𝗦𝗣𝗢𝗧 𝗜𝗡 𝗖𝗔𝗣𝗘 𝗧𝗢𝗪𝗡 by 1 million KFM listeners. Long gone are the days where you need to slave away over party planning. From the venue, through to the décor and you will have your own dedicated party host - We do 𝗘𝗩𝗘𝗥𝗬𝗧𝗛𝗜𝗡𝗚 𝗙𝗢𝗥 𝗬𝗢𝗨!
Do yourself a favour and 𝗟𝗘𝗧 𝗨𝗦 𝗧𝗔𝗞𝗘 𝗧𝗛𝗘 𝗦𝗧𝗥𝗘𝗦𝗦 𝗢𝗨𝗧 𝗢𝗙 𝗣𝗔𝗥𝗧𝗬 𝗣𝗟𝗔𝗡𝗡𝗜𝗡𝗚!
All you need to do is – Choose 𝗔𝗡𝗬 𝗧𝗛𝗘𝗠𝗘 𝗢𝗙 𝗬𝗢𝗨𝗥 𝗖𝗛𝗢𝗜𝗖𝗘 and send out your invite… 😊
We've got you covered with:
✅ World-class entertainment for the kids
✅ VIP party terminals
✅ Themed décor of your choice
✅ Themed party boxes filled with treats
✅ Colourful balloons
✅ Kiddie's meals
✅ Platters & drinks for the parents (licensed) 😉
*𝘐𝘯-𝘩𝘰𝘶𝘴𝘦 𝘤𝘢𝘵𝘦𝘳𝘪𝘯𝘨 𝘦𝘯𝘴𝘶𝘳𝘦𝘴 𝘶𝘵𝘮𝘰𝘴𝘵 𝘧𝘳𝘦𝘴𝘩𝘯𝘦𝘴𝘴 𝘰𝘧 𝘰𝘶𝘳 𝘱𝘢𝘳𝘵𝘺 𝘱𝘭𝘢𝘵𝘵𝘦𝘳𝘴*
Our 𝗔𝗙𝗙𝗢𝗥𝗗𝗔𝗕𝗟𝗘 𝗕𝗜𝗥𝗧𝗛𝗗𝗔𝗬 𝗣𝗔𝗥𝗧𝗬 𝗣𝗔𝗖𝗞𝗔𝗚𝗘𝗦 come in 4 different options to fit any pocket.
𝗢𝗽𝘁𝗶𝗼𝗻 𝟭 – 𝗘𝗰𝗼𝗻𝗼𝗺𝘆 𝗖𝗹𝗮𝘀𝘀 – R200 per child
𝗢𝗽𝘁𝗶𝗼𝗻 𝟮 – 𝗣𝗿𝗲𝗺𝗶𝘂𝗺 𝗖𝗹𝗮𝘀𝘀 – R275 per child
𝗢𝗽𝘁𝗶𝗼𝗻 𝟯 – 𝗕𝘂𝘀𝗶𝗻𝗲𝘀𝘀 𝗖𝗹𝗮𝘀𝘀 – R350 per child
𝗢𝗽𝘁𝗶𝗼𝗻 𝟰 – 𝗙𝗶𝗿𝘀𝘁 𝗖𝗹𝗮𝘀𝘀 – R400 per child | R450 per child (with a meal)
Choose ONE of these experiences - Included in Party Option 4.
🎈 Glow in the Dark
🎈 Cookie Decorating
🎈 Salon Pamper Session
𝗖𝗢𝗢𝗞𝗜𝗘 𝗗𝗘𝗖𝗢𝗥𝗔𝗧𝗜𝗡𝗚 can be added to any party option @ R50 per child.
𝗣𝗔𝗥𝗧𝗬 𝗣𝗔𝗖𝗞𝗔𝗚𝗘𝗦 𝗣𝗥𝗜𝗖𝗘 𝗟𝗜𝗦𝗧 - https://bit.ly/2W2VBCZ
𝗛𝗮𝘃𝗲 𝘆𝗼𝘂𝗿 𝗽𝗮𝗿𝘁𝘆 𝗼𝗻 𝘄𝗲𝗲𝗸𝗱𝗮𝘆𝘀 𝗮𝗻𝗱 𝗿𝗲𝗰𝗲𝗶𝘃𝗲 𝟮𝟱% 𝗗𝗜𝗦𝗖𝗢𝗨𝗡𝗧 𝗼𝗻 𝗣𝗮𝗿𝘁𝘆 𝗼𝗽𝘁𝗶𝗼𝗻𝘀 𝟭, 𝟮 & 𝟯.
𝑁𝑜𝑡 𝑎𝑣𝑎𝑖𝑙𝑎𝑏𝑙𝑒 𝑜𝑛 𝑃𝑢𝑏𝑙𝑖𝑐 & 𝑆𝑐ℎ𝑜𝑜𝑙 𝐻𝑜𝑙𝑖𝑑𝑎𝑦𝑠.
🍔 🌭 🌯 🍤 🍗 🍔 🌭 🌯 🍤 🍗
We offer a range of kid friendly and adult party platters available in sweet and savoury options. Something for everyone! Not only does our kitchen cater for our parties & events, but we can cater for YOUR home functions too!
𝗣𝗔𝗥𝗧𝗬 𝗕𝗢𝗢𝗞𝗜𝗡𝗚𝗦 𝟭𝟮𝟯
1. Email parties@playalot.co.za to check availability on your preferred date & time slot. Along with your favourite theme and platter options.
2. Should your date/time slot be available, you will receive a booking form. You will complete the form and email it back to parties@playalot.co.za and pay your refundable *𝑅1000 𝑏𝑜𝑜𝑘𝑖𝑛𝑔/𝑏𝑟𝑒𝑎𝑘𝑎𝑔𝑒𝑠 𝑑𝑒𝑝𝑜𝑠𝑖𝑡*, to secure your date. *𝑟𝑒𝑓𝑢𝑛𝑑𝑎𝑏𝑙𝑒 𝑎𝑓𝑡𝑒𝑟 𝑦𝑜𝑢𝑟 𝑝𝑎𝑟𝑡𝑦*
If you do not pay your deposit within 48 hours, your date/time slot will be available to the public again.
3. Once your booking is secured by your paid-deposit you may send out your invites. Leave the rest to us!
The hunt for the 𝗣𝗘𝗥𝗙𝗘𝗖𝗧 𝗣𝗔𝗥𝗧𝗬 𝗩𝗘𝗡𝗨𝗘 is over!
To see what the fuss is all about, book your very own party with us – WhatsApp https://wa.me/27604235422 or call 087 138 7529 or email parties@playalot.co.za.
𝗜𝗠𝗣𝗢𝗥𝗧𝗔𝗡𝗧 𝗡𝗢𝗧𝗜𝗖𝗘
📌 Minimum of 10 kids per party booking.
📌 You may bring your own cake/cupcakes. No other food/drinks allowed.
📌 Party bookings close 7 days prior to the party date.
𝗔𝗗𝗨𝗟𝗧 𝗕𝗜𝗥𝗧𝗛𝗗𝗔𝗬 𝗣𝗔𝗥𝗧𝗜𝗘𝗦
If you are looking for something different? Dreaming of a birthday where you can spend time with the 'big people', whilst the kids are entertained. You found your spot! Chat to us for a bespoke solution.