A Party has been reported!
If you have a person in your house who loves to play this popular game, then this would be the perfect party theme for them.
Set the theme from poster to cake and cupcakes. Like these examples found on Kara's party ideas.
If you need a party activity, how about a party pinata? The kids love them.
Make your own party piñata – here's the how to –
Here are some ideas to celebrate your kids' party safely at home:
Go glamping in your living room.
(Found on Little glam party)
Party decor ideas
(as found on todo bonito)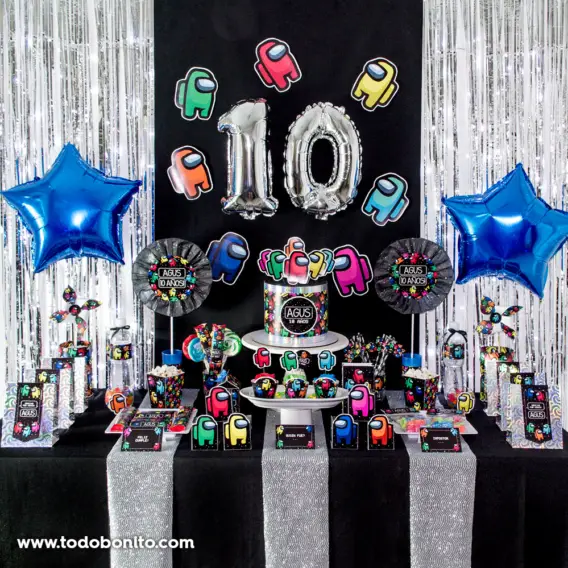 If you're looking for another diy project, how about these cute party packs.
Check out how to make these party packs on Youtube here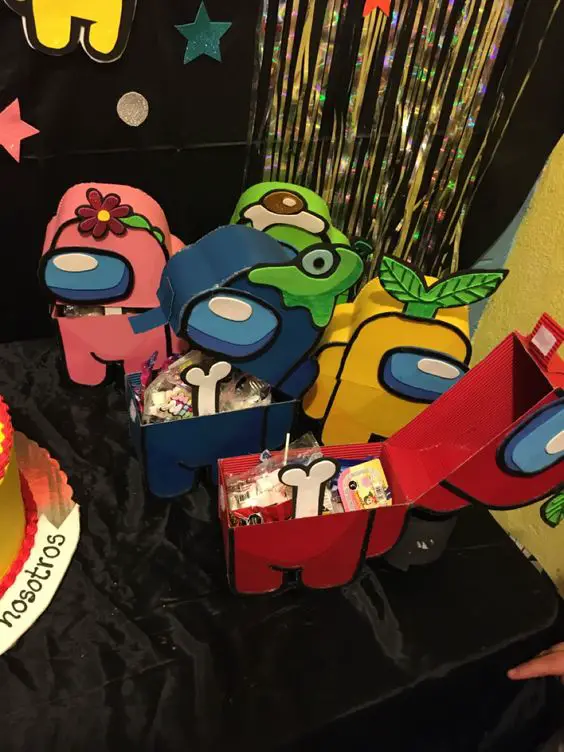 -Find this free Among Us banner here-
(as found on Original Mom)
Check out our other theme ideas and share your latest party with us so we can showcase it here on our blog. Email me: info@kiddiesparties.co.za