I have a Minecraft obsessed little man in my house. This might very well be the next party theme that I have to put together.
Let's get to some awesome Minecraft party ideas.
It's so cool to have a candy buffet table and display all the party food, décor and party packs. Little candy table stations, even better. Just look at how the cake stands out as the show stopping centerpiece.
As seen on Paula Monteiro.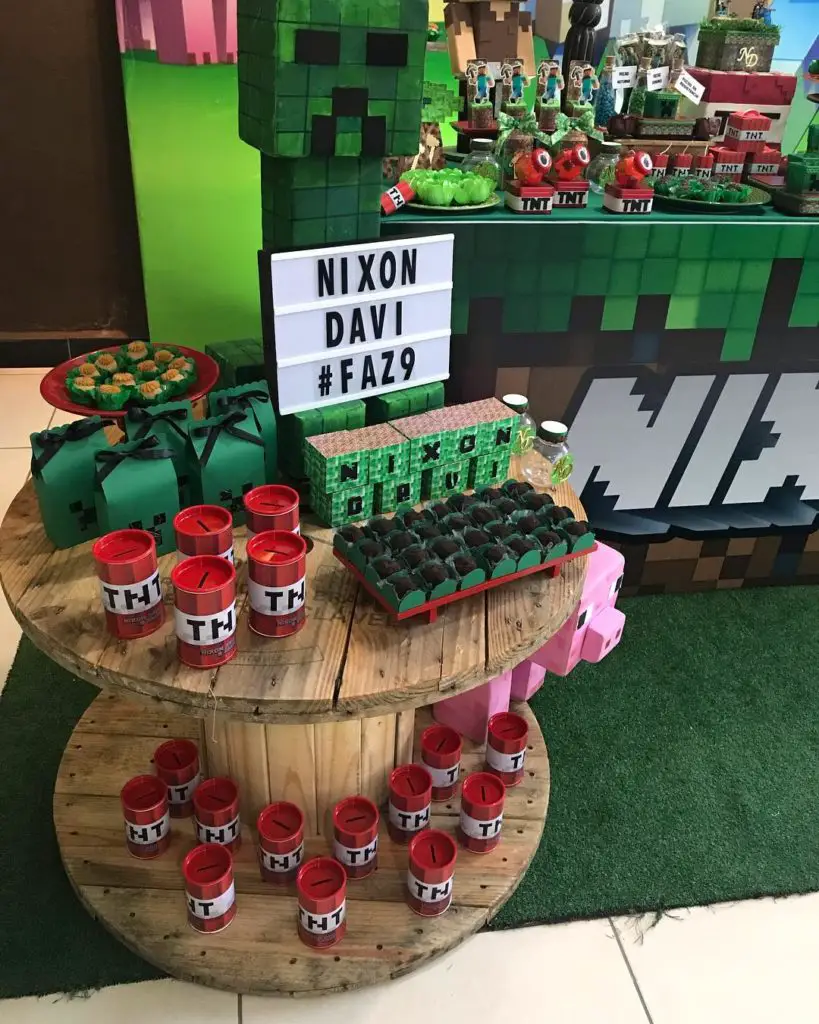 It's all in the little details. I love these TNT savings cans I saw on Attelile.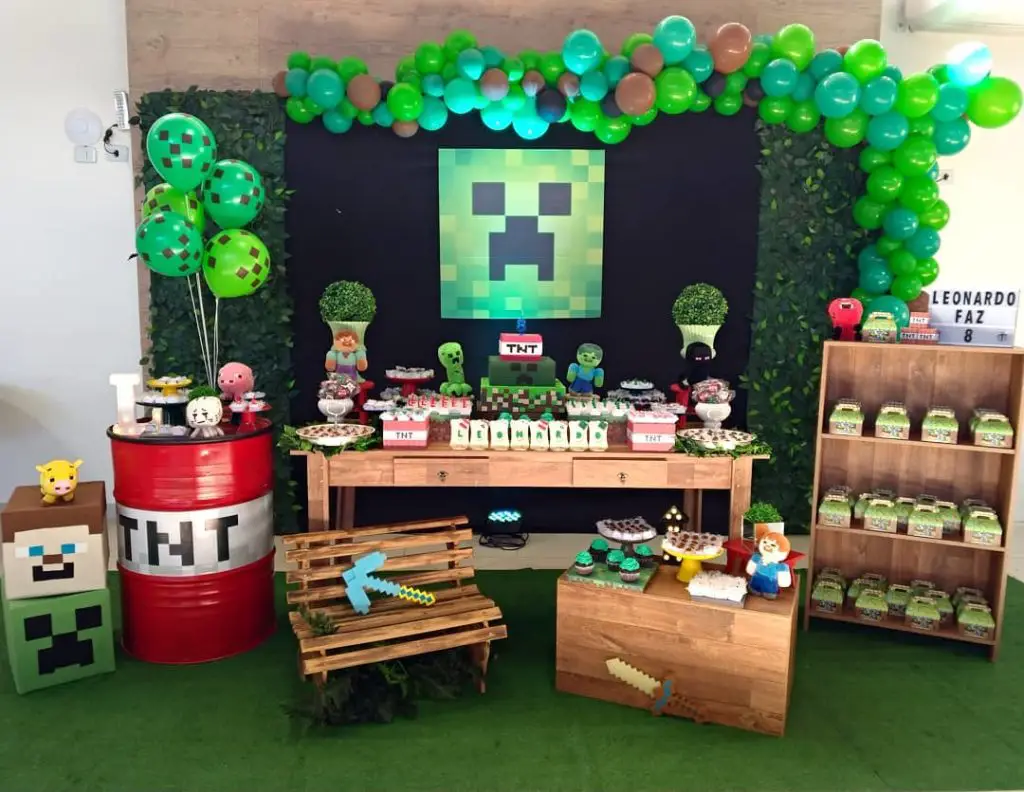 The use of different pieces of furniture, a table, bookcase, bench or blocks filled up with themed goodies and decorations just looks spectacular and takes your décor to a next level.
As seen on Mel decoracoes.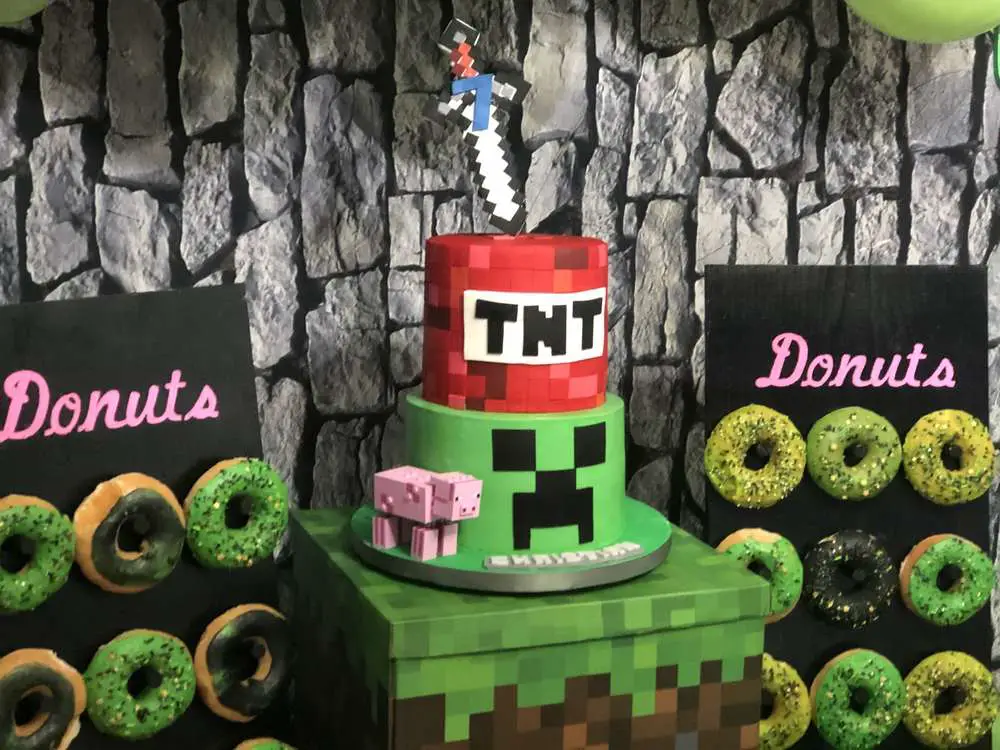 Donuts, probably my favorite party snack.
As found on Catch my party.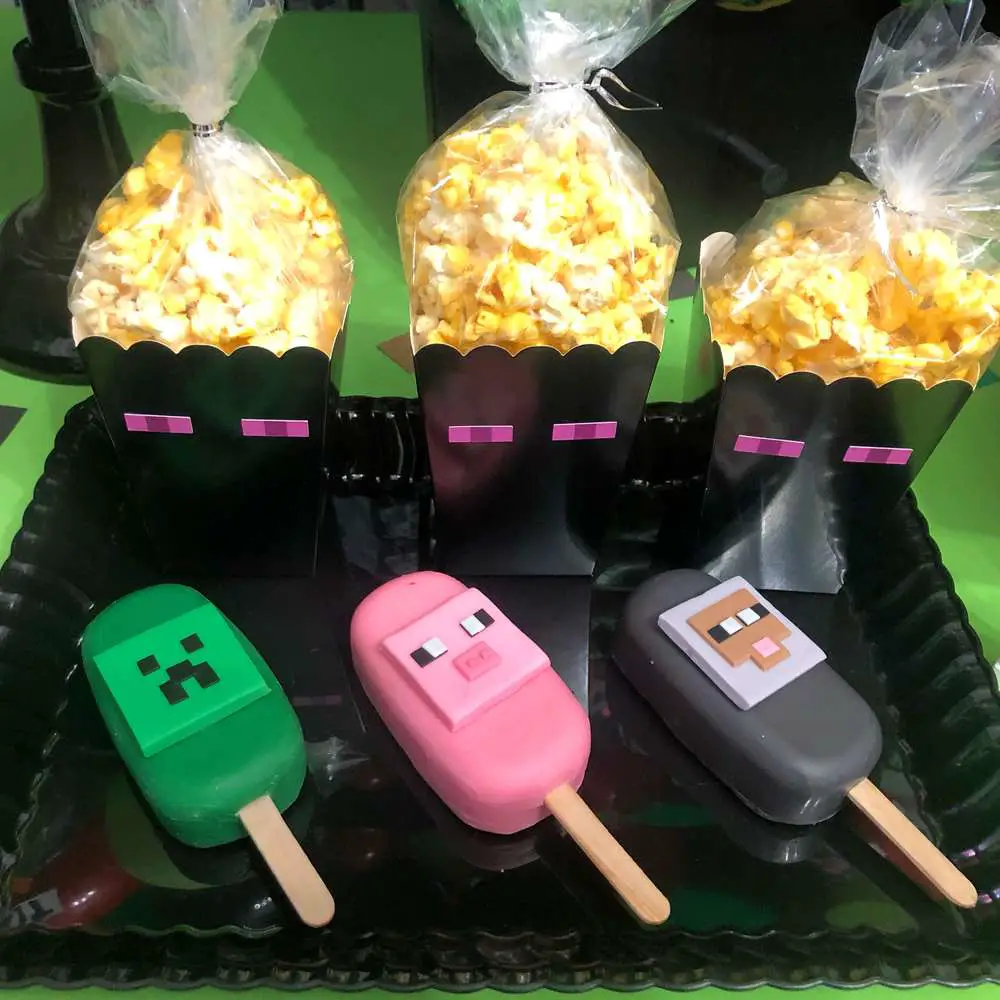 Cakesicles is such a delicious party treat, what's better than cake on a stick. These ones are decorated with cute Minecraft themed fondant.
Minecraft themed sleepover, this looks so cute, so cozy.
Found on Catch my Party.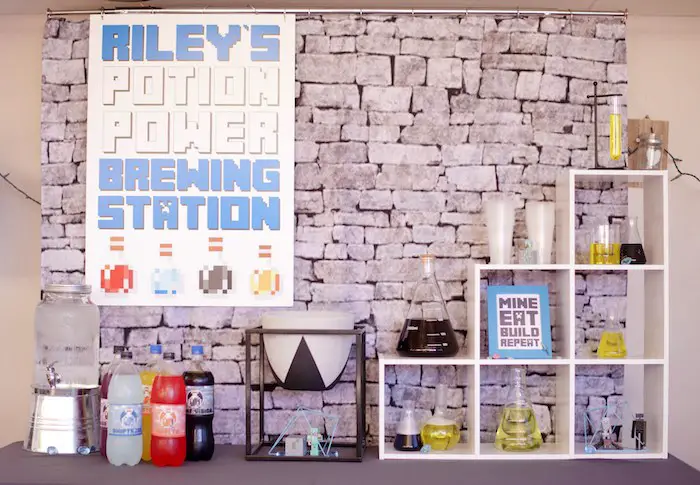 Brew up your own magical potion. The kids will enjoy this activity for sure.
Found on Kara's party ideas.
Yummy rice krispies minecraft treat you can make yourself.
Find the recipe here.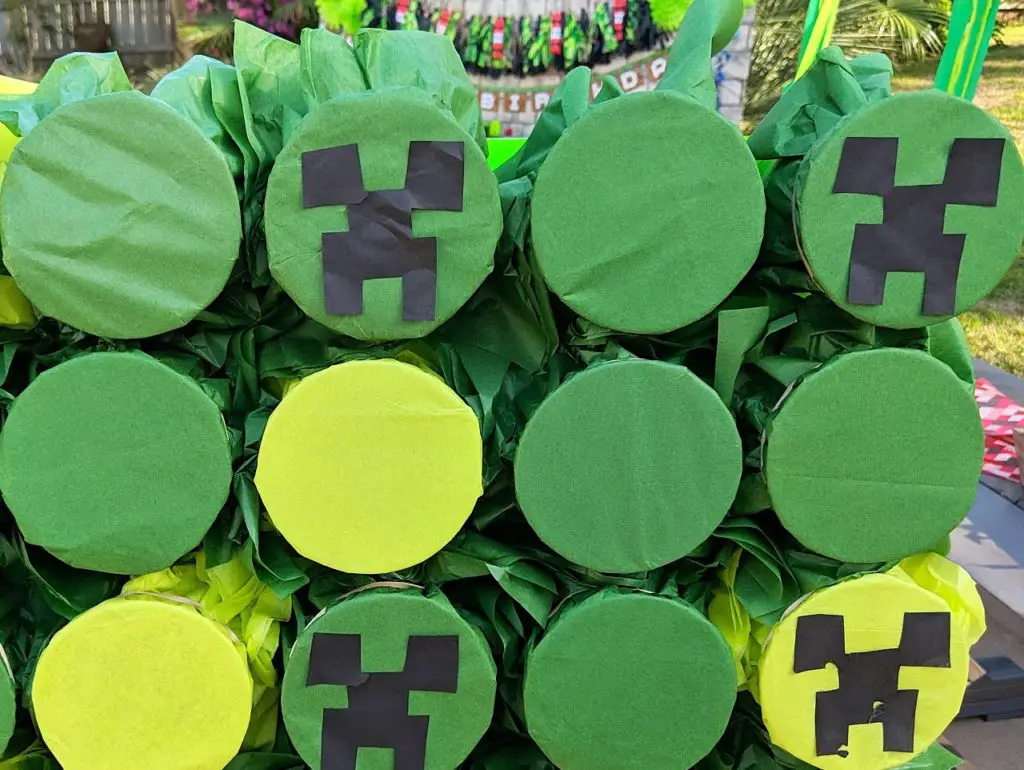 If you need a party game, how about punch the creeper. Fill it up with party favors and let your little guests have some fun.
As found on Fun 365.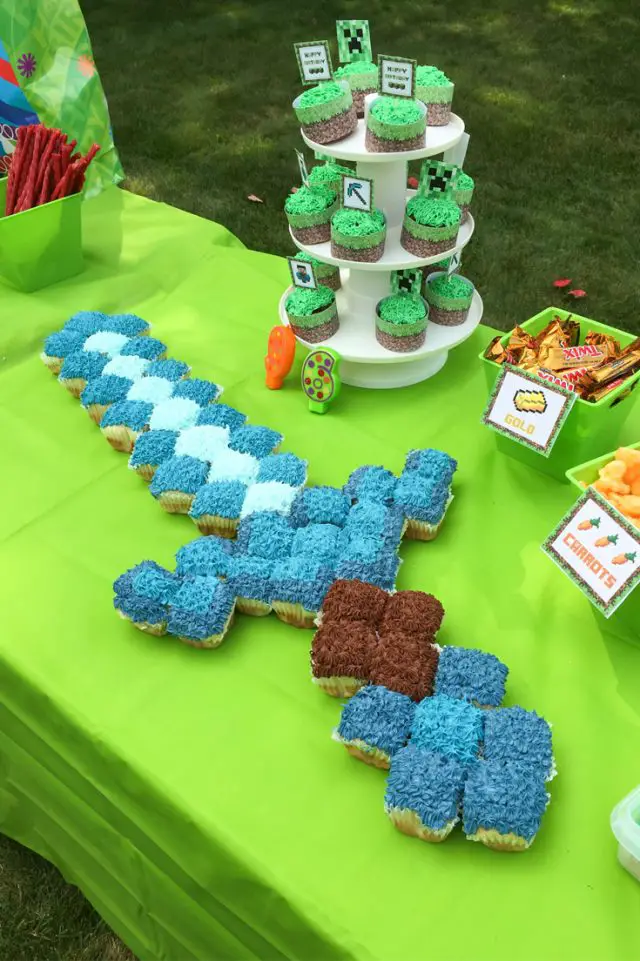 What could be more awesome than a Minecraft sword cupcake cake. Just grab one.
Found on Mommys fabulous finds.
Please share your Minecraft party pics with me, I would love to see them and maybe even feature your party on our blog. Mail me at info@kiddiesparties.co.za