The hottest trend right now in fidget toys is pop it's. Kids young and old love them. It was inevitable to see Pop It parties start to pop up all over.
Find the cutest Pop It party inspiration here.
Chocolate Pop it bars
Let start with a fun and yummy Pop it diy project – Chocolate Pop it bars. Only 2 ingredients needed, Smarties and chocolate for melting, oh and a cleaned pop it for the mold.
If you want the full instructions, you can find it on The Soccer Mom blog
Pop it cake ideas
Cute Pop it party set ups
I'm loving some of these color combinations.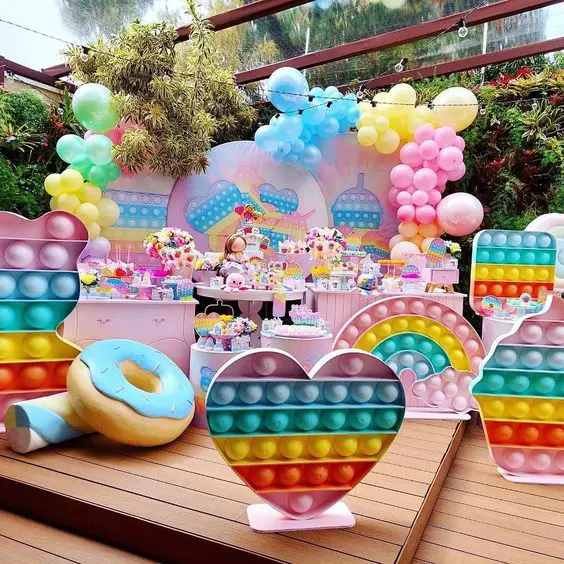 Pop it invitation inspiration
If you have any cute party ideas to share, pop me a mail at info@kiddiesparties.co.za